3 things you need to know before building a website for your business.
Yesterday, 
I had a meeting with a couple of customers, we discussed the wonderful website they had built for £250.
The website is absolutely brilliant looks very nice and colourful, but there were 3 key questions that they could not answer when I asked them.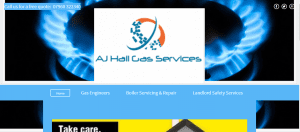 And these are the 3 key questions that you need to ask if you are getting someone else to build your business website.
DOMAIN NAME REGISTRATION
Is the domain name registered in your name or your business name?

Who paid for the domain name registration?

Is the domain name registered to your own or your business address?
SITE HOSTING
Who is hosting the site?

Is the hosting taken care of by your web designer or a third party?

Who paid for your hosting?

Do you have login details for the hosting provider?

Will you have a copy of your website in the cloud or on a disc?
CONTENT MANAGEMENT SYSTEM OR CRM for short
Will you have access to the CRM of the website?

Will you be able to log in and make amendments to your content in real-time?

If someone else is building the site, will you have to pay for each amendment?
REASONING
Let's look at the above three issues in isolation firstly we will start with the domain name.
Your domain name is likely to be your business name as well.
You may have paid a company to produce some nice branded products for your company, you may even as gone as far as signwriting your company vehicles.
What would happen if you didn't own your domain name?
What would happen if the web designer forgot to renew your domain name on your behalf?
Hosting is how your website is stored waiting to be called upon to be seen by the world.
You may have started getting a lot of website visits from potential suppliers, you may even have started to see a return on your investment.
What would happen if your hosting company went bump in the night?
Or the secure servers get hacked and so does your website along with it?
Finally,  content management means that you the customer can make changes to your website to suit your own promotions, whether that be seasonal, monthly or more frequently.
If you have to pay every time you want to make a small amendment that could be quite expensive.
What about that time-sensitive offer that needs to get out to your target market can you afford to wait for someone else to do it? 
So you see there is more to building a website than just the cost, there are a lot of considerations to make before you start with this type of project.
Make sure that the three questions above are at the front of your mind when your next discussing your web design project with your potential web designer.
Or at least get some additional knowledge so that you make the right decision for now and the future when it comes to having your website built.
If you want some further information on why a business needs a website and what type of website you should have, then drop me a line and I will try and help as best I can.

P.S. My customer's company AJ HALL Gas Services is a damn fine company.  If you need any boiler, central heating or associated services and you are in the West Midlands area then give them a call you won't be disappointed.
Small Business Owner Are You Struggling To Grow Your Business Online?
You can grow your business and remove the tech overwhelm, you just need to know what to do. If you are an action taker then
The Love Sales Hate Selling Program could be just what you are looking for.
Discover how to generate leads for your business for free
Learn how to overcome sales objections and generate more revenue for your business
Eliminate your fear of technology and learn how to easily market your business online
Plus a whole lot more, click the button below to take a look.


Alternatively, sign up for my smoke signals and grab your free copy of my report
"10 Tactics To Grow Your Small Business Without Spending Any Money"