Why Should I Pay Someone To Do My Online Marketing?
Many customers often ask me when I go and see them why should I pay to market my business online.
"why should I pay to market my business online".
My response is generally "well don't then".
You see I know most of the businesses that I see, will never get around to having an effective marketing strategy.
It is not their fault they just do not have the time……………..
I am always surprised when I hear that question.  
Marketing to me is a way of generating more leads and customers for your business
So, in my opinion, why would you not pay someone to do your marketing, especially if you don't have time to do it yourself.
There are so many different things that you can do to market your business and it is nigh on impossible for any one individual to do them all.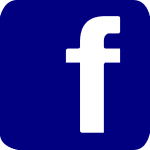 Paying someone else to market your business online
Have you heard of Twitter? What about Facebook?
Do you have a Snap brand yet? What is your content marketing strategy?
How do you engage with your customers?
If I have lost you then you need to get educated fast.
Every day hundreds of businesses across the UK and the rest of the world are starting to promote their brand online.
Some of them will be using some of the methods above and I am just scratching the surface.
You do not need to have an eCommerce or eBay store to benefit from marketing your business online.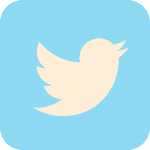 The benefits of paying someone else to do your marketing
Paying someone else to market your business will save you  time so you can focus on what you are good at,

Believe me when I say it will save you money

 Giving your marketing responsibilities to someone else allows you to focus on the important things such as looking after your existing customers.
Let me give you an example of how you can save time and money.
Let's assume that you offer a service for which you would normally charge £40 an hour.
Assuming you are working an 8 hour day potentially you could earn £320 a day.
At the moment you are spending an hour a day marketing your business.
Maybe posting on Facebook or you could be updating your website.
If you have a customer email list you might be targeting potential customers through email marketing.
Or maybe your updating your Twitter and or proofreading your flyers.
I suppose you could do this at home but have you heard of work/life balance.
Doing all of the above marketing tasks is taking time away from you doing what you are skilled at.
Let's say that all the above marketing tasks and much more took you 6 hours every week.  
Potentially you are robbing yourself and your business of £240 per week just by trying to do it all yourself.
Can you see based on those figures above why it would make sense for you to pay someone else to do your marketing for your business?
Quite simply you are the expert at what you do, why not get someone who is skilled in their field to do the marketing for you.
I understand if the vast amount of marketing advice out there can overwhelm or scare you but there are many experts in their fields that can help and guide you.
Just seek them out or educate yourself by using the internet.
If marketing is something that scares you and you would like to discuss it further call me, the 30 minutes we spend on the phone will give you enough advice to start gaining new leads within days. 
Or you can join my newsletter and get some good and new marketing tips bi-weekly.