Start Engaging With Google
The first step in getting your business online is to set yourself up a website. And once that is done, you're over the first hurdle, well done.
However, it's pointless having a website if nobody is going to visit it.
Now, there are different ways to get traffic to your website, through word of mouth or social media, however, one of the most powerful ways is through search engines. 
The biggest of which being Google, which receives a staggering 63,000 searches PER SECOND.
Which over the year amounts to 2 trillion searches. That's why (if you haven't already) you should start engaging with Google so that people using the search engine will stumble across your website, which will result in increased traffic and sales, pushing your business to the next level.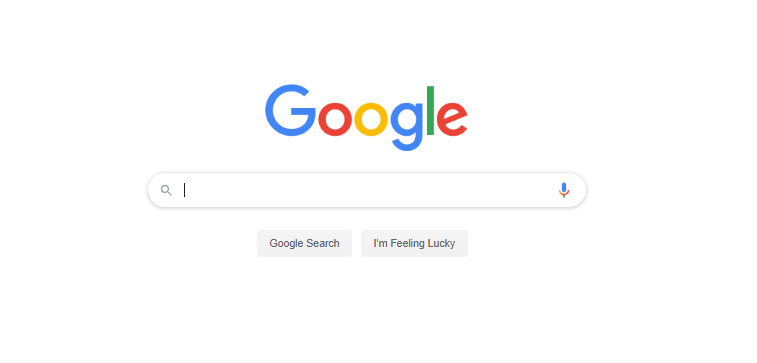 The first step to engaging with Google is to get Google to recognise your website and to become aware of it. And to do this you're going to want to upload your sitemap to Google Search Console.
What this does is explain to Google exactly how your website is structured, once uploaded, it will take a few days for Google to crawl through your website, feeding back any errors that it picks up on during the process.  
Next, now that you're drawing traffic to your website, you're going to want to know where this traffic is coming from, during what time of the day they're visiting, and more importantly, what pages they're visiting and how long they're staying there.
Google Analytics provides you with all of these valuable insights however you're going to need to ensure that you have your search console set up fully so that the two can communicate with one another. 
Now, there are two main ways of getting yourself noticed on the actual search engine. The first is through what is called SEO or Search Engine Optimisation. This covers a whole array of ways to work your way up the rankings of Google organically. Typically this involves keyword research and content creation. 
The next way in which you can increase your visibility is through paid results and that is where Google Ads comes in. Google Ads allows for your results to be placed right at the top of the page above all the other results.
You'll pay for each click you get through to the website. It can sometimes cost you more depending on what time of day it is, for example during Midday more people will be on their lunch and therefore more searches are going to be made.
All in all, Google is one of the most powerful resources for any business out there. Utilized in the right way it can take your business to the next level and provide exposure on an unprecedented scale. 
Small Business Owner Are You Struggling To Grow Your Business Online?
You can grow your business and remove the tech overwhelm, you just need to know what to do. If you are an action taker then The Love Sales Hate Selling Program could be just what you are looking for if you want to
Discover how to generate leads for your business for free

Learn how to overcome sales objections and generate more revenue for your business

Eliminate your fear of technology and learn how to easily market your business online
Plus a whole lot more, click the button below to take a look.

Alternatively, sign up for my smoke signals and grab your free copy of my report "10 Tactics To Grow Your Small Business Without Spending Any Money"