How I gained 1438 subscribers (and found out by accident!)
Cor blimey, how the hell did that happen.
I remember the day like it was yesterday.
I logged into my mailerlite account and there staring at me were the numbers
1438 subscribers.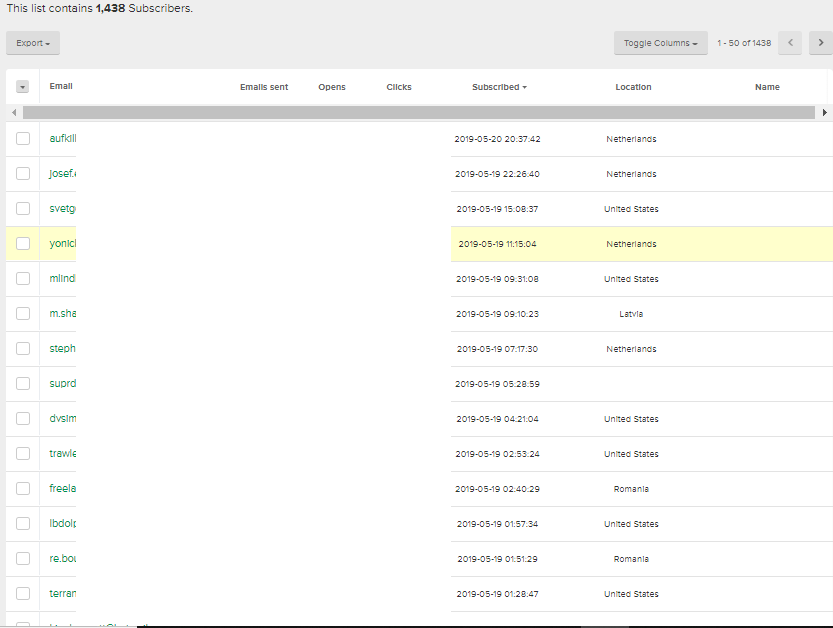 I rubbed my eyes, then I got up and made a coffee.
Standing in the kitchen in the daze, my minded cascaded over all of the things that I may have done which may have caused this to happen.
Then I had an idea, my google analytics.
So I logged into my google analytics screen and WTF, I had no analytics, for some reason my google code had disappeared from the head tags on my website
So my google numbers were completely blank.
I stared at the screen again and then like a clap of thunder a thought appeared.
Well a few years ago I read a very specific email series from a gentleman whose name slips my mind.
But what he said in that series has stuck with me
It was about the power of one
Communicate with your ideal clients one person at a time.
So in December 2018 I set about setting up a social media funnel with one very specific function.
The function was to attract my ideal client using language that they understood.
I set the system up, then forgot about it, well if I'm honest I found some more shiny products to play with instead. (you know what we humans are like).
It must have been this system I said to myself.
So I started to reverse engineer everything that I had done.
 
I noticed a pattern between posting on different social media platforms and the analytics that these platforms provided, showed me what was having the greatest effect.

And that is when OMOA was born.
So what does an OMOA Social Media Funnel do?
It is designed to send every eyeball that sees your online assets to do the one required action that you require.
In my case, it was going to my website, which had an opt-in form and a bit of copy.
It was not a great page by any standards but it obviously did the job.
Anyway, this system worked like the clappers.
You are probably wondering why I didn't find out until May what was happening with my subscription numbers.
Well, let's just say that there was a piece of important code missing from my website and basically I didn't spot it until 5 months had passed.
And there was me thinking nobody wanted my free very valuable report
"10 Tips To Grow Sales In Your Business"
So what is the OMOA system?
I give an explanation in this blog post communicate with your customers more effectively.
Small Business Owner Are You Struggling To Grow Your Business Online?
You can grow your business and remove the tech overwhelm, you just need to know what to do. If you are an action taker then
The Love Sales Hate Selling Program could be just what you are looking for.
Discover how to generate leads for your business for free

Learn how to overcome sales objections and generate more revenue for your business

Eliminate your fear of technology and learn how to easily market your business online
Plus a whole lot more, click the button below to take a look.

Alternatively, sign up for my smoke signals and grab your free copy of my report "10 Tips To Grow Your Small Business Without Spending Any Money"