Many small business owners that I speak to don't have time to do any marketing for their business.
The problem is they also don't want to pay someone to do it for them, as they don't see the value, or they've been burnt in the past or both.
So why should YOU find the time or money to market your small business online.
Simple answer, marketing is the lifeblood of every business large and small.
If you're not promoting your message to your potential audience then how do you expect leads to come into your business?
Weirdly enough, if someone types into google the solution that you offer and your website is not optimised, you don't appear.
Amazingly, if someone goes to your Facebook personal page and they can't see your website, they won't go and look for it.
Am I painting a picture here?
Marketing is the bit you do before sales and after-sales and before sales and after-sales and so on and so forth.
This small business marketing stuff is not magic.
So how can you do the marketing for your small business if you're too busy?
Join forces with a company who complement your products and services, so for example, if you are a therapist that helps people with stress and relaxation techniques.
You could not partner up with someone who sells oils or scented candles. 
If you both have an email list you could send a mailer out to your list promoting the other services and don't forget you could also share news about each other on your social media platforms.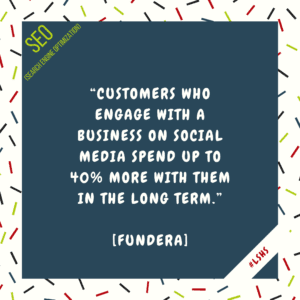 Talking of social media, have you thought of asking or encouraging your customers to create content to post on your social media platforms.
You could ask for check-in's or a video testimonial or written review.
So for example, if you were a fitness instructor, you could ask your students to use before and after photo's to show people how effective you are with what you do.  
41% of local businesses depend on social media to drive revenue(fundera)
Customer referrals are something else that you should consider especially if you have a good CRM platform or an up to date spreadsheet. 
Just create an offer which gives your customers great value for referring and then email it out to them.  You could even run a competition amongst your customers to see who is the best referrer.
You can easily automate some or all of your social media, using tools like IFTTT, Feedly and Buffer. 
The key to this is being able to create batch content quickly as this will allow you to schedule a lot of your posts weeks in advance. 
The key thing before you do this is to plan your message out and what solution you are looking to provide for your target prospect.
Online marketing forms like Google Forms and SurveyMonkey all you to gather data from your customers, you may find some of the feedback they provide helps you when you are thinking about what product or service to offer them in the future. 
If you have an email list I would encourage you to get started on this right away.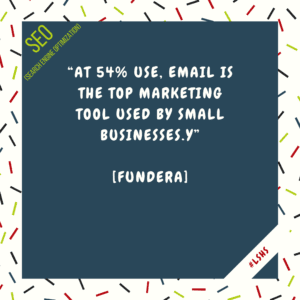 Your email signature can be a very powerful tool when you are doing online marketing especially if you are active online with sending out and replying to an email. 
Think about it, that space under your name can be used to promote all or some of your online assets. 
Your website or landing page with your offer, social media platforms, your latest blog post and I am sure you can think of some others
Networking both online and offline can be a great way to market your business, but make sure you do it properly.  It really annoys me the number of people who I see at offline networking events who don't even have a business card or any web assets for me to look at.
 When you first go networking, no-one is going to buy off you the first time they see you. 
They are going to want to check you out first, they will maybe go to your website if you have a card to give them.
If you don't have business cards send everybody that you engage with a personal email thanking them for their time.
Hot tip: if you are using an email signature they will get to see all your online assets in their glory.
Online networking is pretty much the same, don't be that person who shouts buy my stuff and is not interested in other people.
Use social media to answer questions and help others, what starts to happen is that people go and check out your Facebook personal page, to make sure your values match theirs, after that they may go to your Facebook business page if you have one.
If you're organised and have made it obvious for them they may end up on your website, and if the solution you provide is for a problem they are looking to solve then boom, you may have just got yourself a potential new customer.
Do you have an email list?
Have you been collecting customer data from the very first moment you started your business?
If the answer is yes then you should be doing email marketing if you are not already.
This one method has been responsible for me generating revenue for my business almost on autopilot. 
Email is a great way to stimulate your business order book, or to get rid of excess stock or to launch your fabulous new product or service
Most importantly email is great for reminding your customers that you are still in business and to think of you when they are ready to buy.
So what do you do if you're still too busy to market your small business?
Well, this is where I would recommend looking around for someone to help you do it.
You see I know most of you small business owners that, will never get around to having an effective marketing strategy.
And this means there are always opportunities for your competitors to sweep in and take all the cake
It is not your fault I get it, all of the above seems like a lot if you were to do it all at once.
The idea is to choose one and try it, if you get a result you will be happy to believe me.
But if you are still time poor then just pay someone to do your small business marketing for you.
There are so many different things that you can do to market your business and it is nigh on impossible for any one individual to do them all.
So what are the benefits of paying someone else to do your small business marketing?
The biggest two benefits are time and money.
Every hour that you spend on Facebook posting and commenting is an hour that you are not actually making any money for your business.
Unless of course you already have an effective Facebook strategy, with a call to action, a funnel and an end result
If you pay yourself £25 per hour, and you spend one hour per day doing your own marketing.
Then you are costing your business £500 per month.  (£25per hour x 5 days x 4 weeks)
Likewise, if you can afford to take 20 hours a month out of your business to do marketing then you either have a very successful enterprise or you are not very busy, which probably comes down to your lack of marketing previously.
Believe me when I say it will save you money
 Giving your marketing responsibilities to someone else allows you to focus on the important things like
Looking after your existing customers, making sure their experience of your business is first class.
It gives you time to create new products and services to offer.
Taking time away from the business so you can take a helicopter view of what other areas need improvement
What to consider before you pay someone to market your business for you?
Make sure you know your numbers, your google analytics will quickly flag improvements in your website traffic.
Learn to understand your social media analytics so you can use these numbers to set your own KPI's for your marketing person.
Understand the breakdown your customers, are they subscribers or one-off purchasers, do they pay on direct debit or ad hoc.
Understanding all of the above will allow you to decide on what strategy you want your hired marketer to follow.
Quite simply you are the expert at what you do, if you have not got the time to market your business then get someone who is skilled in their field to do the marketing for you.
I understand if the vast amount of marketing advice out there can overwhelm or scare you but there are many experts in their fields that can help and guide you.
If you would like to discuss the marketing that you do in your small business then drop me line, comment below, or come and talk to me on one of my social networks.
Small Business Owner Are You Struggling To Grow Your Business Online?
You can grow your business and remove the tech overwhelm, you just need to know what to do. If you are an action taker then The Love Sales Hate Selling Program could be just what you are looking for.
Discover how to generate leads for your business for free

Learn how to overcome sales objections and generate more revenue for your business

Eliminate your fear of technology and learn how to easily market your business online
Plus a whole lot more, click the button below to take a look.
---
Alternatively, sign up for my smoke signals and grab your free copy of my report
"10 Tips To Grow Your Small Business Sales Without Spending Money"